New funding opportunity

April, 2016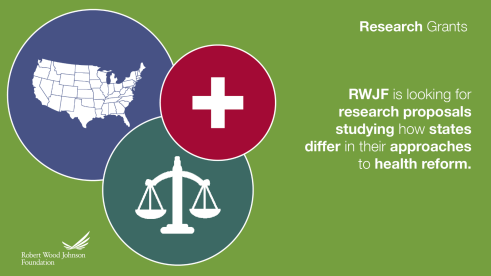 RWJF is launching a call for proposals to support research studying how states are implementing the Affordable Care Act's (ACA) health reforms to inform current implementation efforts and future policy.
The ACA introduced a series of reforms to the U.S. health care system, including expanding eligibility for Medicaid, the creation of insurance marketplaces, and the advancement of new payment and delivery models. However, because of the way the law is written, as well as subsequent Supreme Court cases and decisions, states have the ability to implement the ACA reforms in unique ways, often differing in their approach from their neighboring states.
RWJF is looking to fund research that could tell us how the different ways states are implementing the law could affect the way people get health insurance and access care. Up to $1.3 million in funding will be awarded, with individual grants ranging from $50,000 to $150,000.
Submission deadline: June 1, 2016
Learn more about the types of research RWJF is looking to fund and the selection criteria >