It's time to cast your vote and help Silver & Black Give Back determine the three 2013 Summer Team Up Challenge Champions! Champions will receive $10,000 each for their work improving our community. Vote for your favorite project at TeamUpChallenge.com now through August 12th.

Throughout the summer students from 10 local nonprofits have worked on projects ranging from getting fit to going green to beautifying our city. Take a look at what they have accomplished and help us recognize them!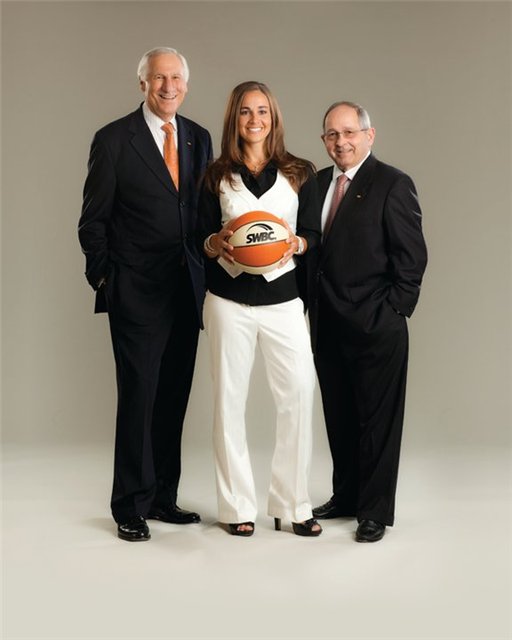 Straight Talk from a Straight Shooter
Real stories about why our Silver & Black Give Back family serves
We recently caught up with Gary Dudley (pictured above, far right), President and co-founder of SWBC, and Silver & Black Give Back board treasurer and co-chair of theTux 'N Tennies host committee. Gary has been involved with Silver & Black Give Back long before it was SBGB and has been giving back with the SS&E family for 15 years. He recognizes the importance of fans seeing their favorite players do more than just play basketball or hockey.
Gary reminisced about a recent board meeting where 2012-2013 Team Up Challenge Champions from Edison High School spoke about their project and expressed their desire to graduate from college and their confidence to believe it was attainable. With only a small percentage (15%) of the school's senior class attending college, their confidence was inspirational.

"I support SBGB because I see a bunch of dedicated young people involved in the community and building awareness about the things they care for," Dudley said. "Seeing young kids' involvement and gleam in their eye, when they know they've done something good, and then the fact that somebody has recongized them... it's empowering. The youth of our city has been portrayed as being non-productive, but this program [the Team Up Challenge] allows them to shine."

As a former coach himself (for Houston ISD), he realizes the importance of and cheerfully supports programs like the Spurs Youth Basketball League. "It affords the youth in our city the opportunity to be a part of a fun and challenging atmosphere and feel like they are an important part of the community," he said.

Much like his college years (Gary enrolled in summer school every year), he spends most of his time working but enjoys attending Silver & Black Give Back fundraisers. In addition to the players and coaches, he credits the passionate staff and students involved in the programs for the growing success of Silver & Black Give Back.