TWA Tailgate Party, Oct. 8, Tech vs A&M

September, 2011
We're just a couple of weeks away from the TWA Partners for Wildlife Tailgate Party prior to the Texas Tech vs. Texas A&M football game on Saturday, Oct. 8, in Lubbock.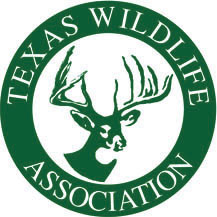 Please join us before the game for good food and a chance to meet and spend time with members of your TWA extended family. The Tailgate Party begins a few hours prior to kickoff (game time TBA) in the parking lot next to the Overton Hotel & Conference Center.
BBQ and refreshments will be served. The TWA Partners In Wildlife Tailgate Party is located in a unpaved parking lot managed by the nearby Overton Hotel and Conference Center. The lot is located alongside the Marsha Sharp Freeway between West Avenue X and Avenue W. The entrance to the area is located on the Marsha Sharp Freeway side of the lot.
If you are in Lubbock the night before the game, you are welcome to join us at the TWA Membership Reception on Friday, October 7 at 6:30 p.m. at the Overton Hotel. If you plan on attending please RSVP to
kroller@texas-wildlife.org.
Please share this information with any Texas Tech and Texas A&M friends in the TWA extended family that you know or with any friends that you'd like to introduce to TWA who may be attending the game.